Get the step by step on how to start your blog today and reach that goal of over $1,000 per month. Join 2,000+ bloggers who have signed up already.
I started my own blog as a hobby. That dream of my blog taking off and reaching over 100,000 monthly pageviews or even $1,000 per month seemed so unattainable.
If you're in that position right now, let me tell you – that goal is sooo within your reach. You just need to go get it!
Do you need results like these for your own blog?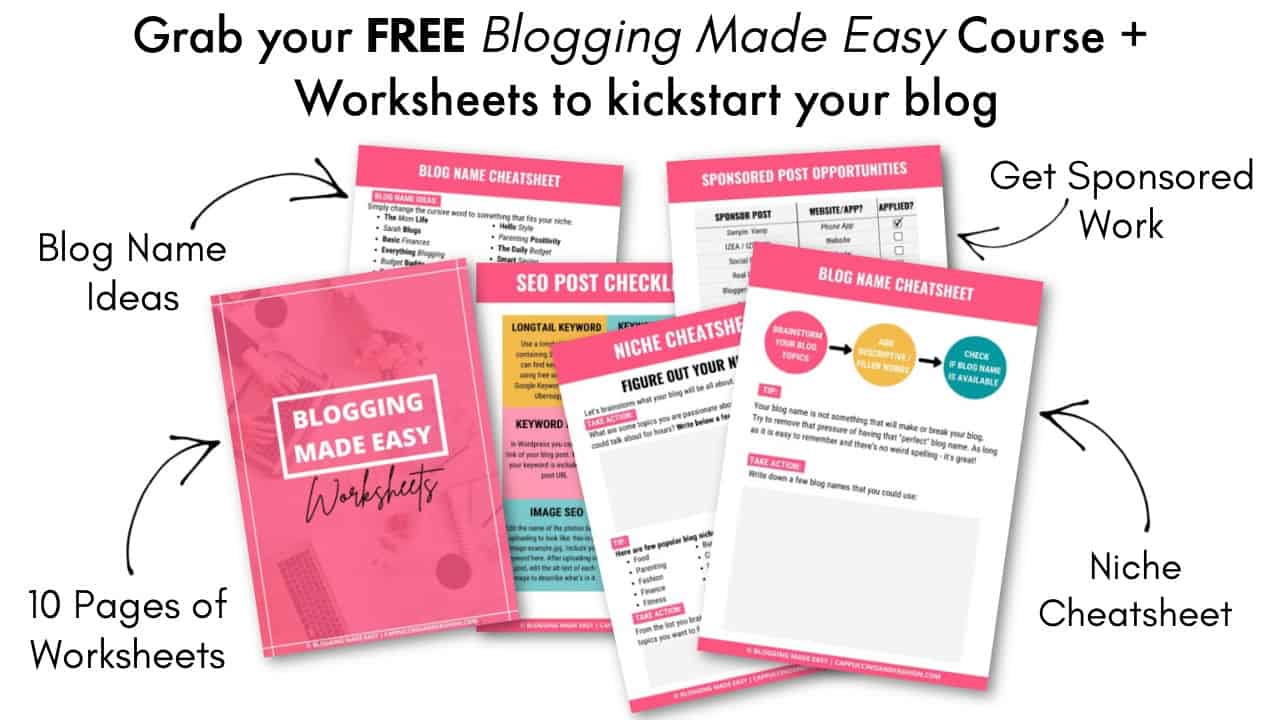 Start by taking this free course, get blogging and implement these strategies. The hard work will pay off.
Grab the worksheets that accompany this free course and use them in order to boost your blog from the beginning. You get:
10 Page Printable Worksheets
How to find your niche
How to start your blog for super cheap
How to customize your blog
How to get sponsored work for your blog
What is SEO? And SEO checklist
Start this free course today, taking it at your own pace and return back to it anytime you need a refresher.