This post may contain affiliate links, meaning I make a commission if you purchase through my links, at no extra cost to you. Disclosure here.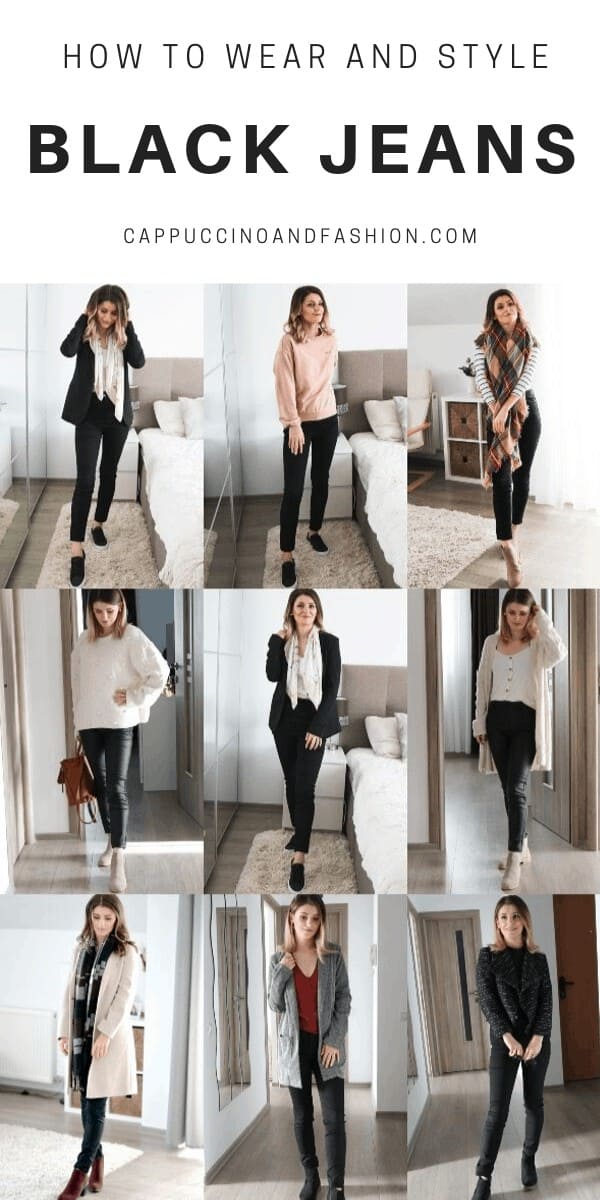 A black pair of jeans or trousers is such a staple in everyone's wardrobes. It is probably THE most versatile piece, yet sometimes we need a few more ideas on what to wear with black jeans and how to style them.
Today I'm sharing with you 8 black jeans outfits that are so easy to put together and very wearable, especially for the fall and winter season.
I love this combo because it makes you look put together and chic, but you're not actually wearing a fancy suit. It's the perfect mix between casual and smart.
I paired this outfit with a scarf that's got hints of yellow, bringing a bit of colour to the look.
This simple dusty pink sweatshirt that I got from H&M last year has got to be one of my favourites still. This is a very casual mom outfit with black jeans and black trainers. Can't really go wrong with this one.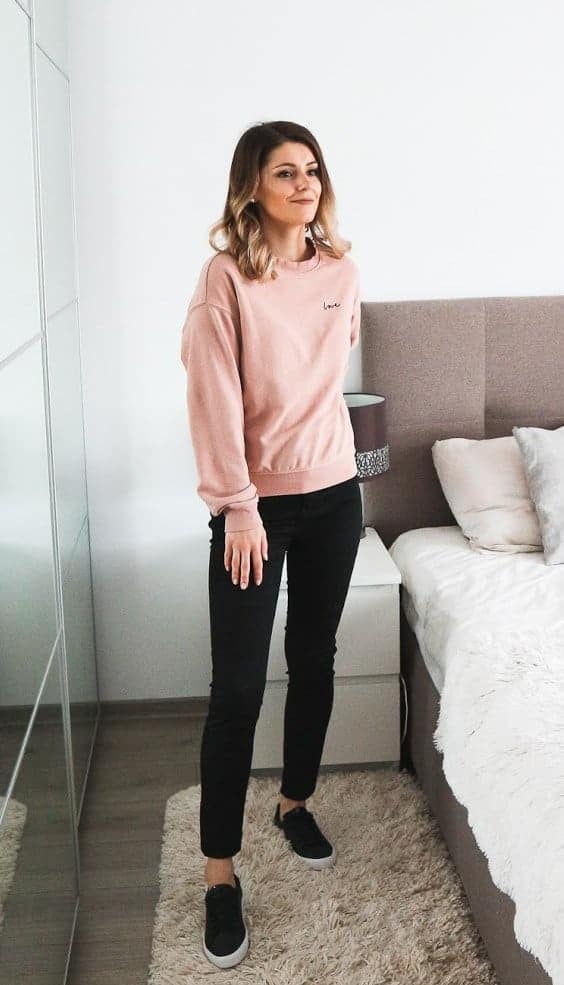 This outfit features two prints that actually can look quite nice together, even though we're usually used to wearing one bold print and having the rest of the outfit just plain in terms of patterns.
But this striped top is quite basic and it's a monochrome base together with the black jeans. So I think it's a good combo with an autumnal cosy blanket scarf.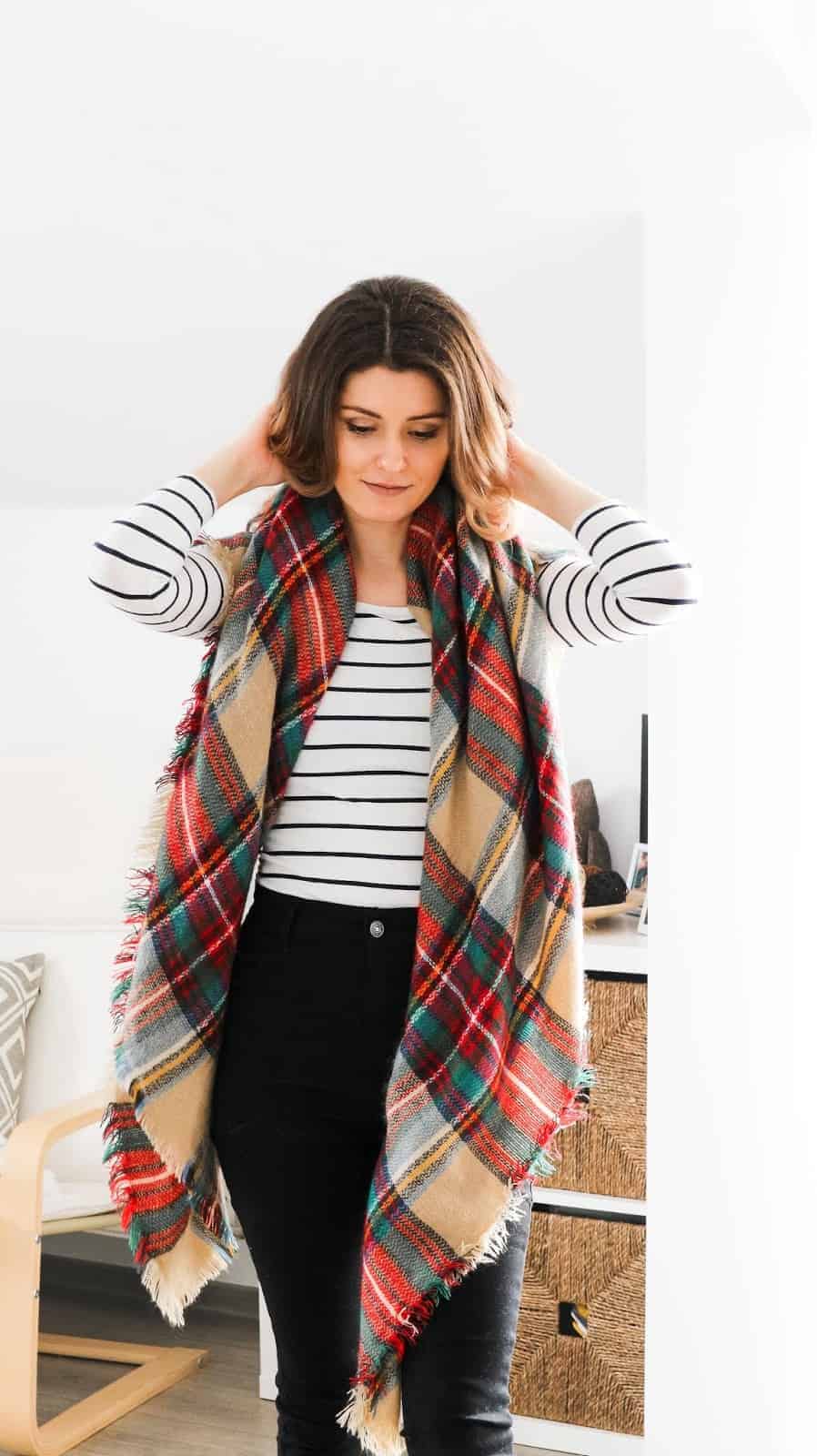 The love I have for cosy oversized knitwear cannot be described. Who doesn't want to feel like they're wearing a cosy blanket around all day, while still looking lovely? This pompom sweater that I got a few years back from Zara is still one of my favourites and I love pairing it with black jeans.
Rusty autumn shades are always a good idea this time of year. I love a monochrome look with a pop of red or rusty shades. I've also layered this outfit with a textured blazer from H&M.
My pale pink coat is still a favourite of mine and I love wearing it with a checked scarf and a pair of black jeans. I also paired this outfit with some burgundy ankle boots.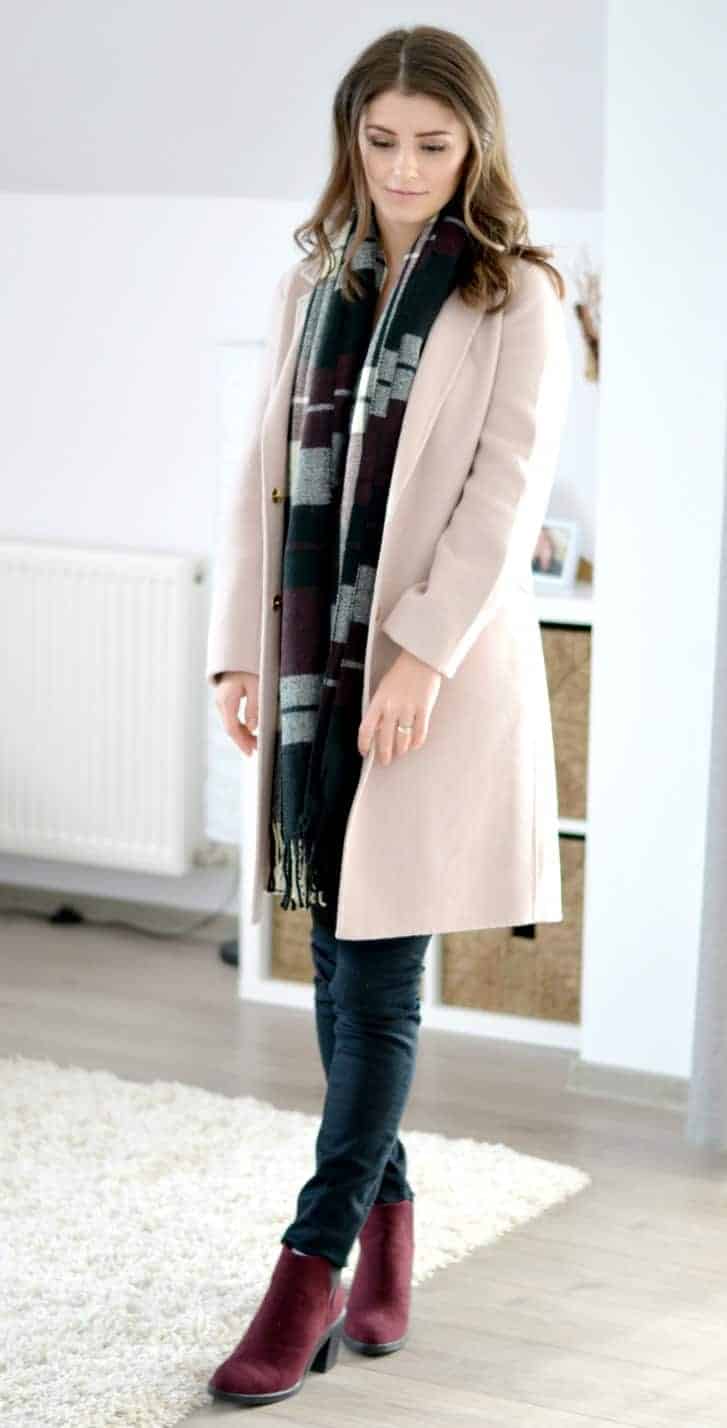 I think a good rule for wearing an all black outfit is to use patterns and textures to make it less monotone. I've got faux suede ankle boots and this tweed jacket to give this all black look more style.
Statement buttons are always nice for making a basic outfit stand out more. I paired this top with my comfy cream cardigan and these coated black jeans.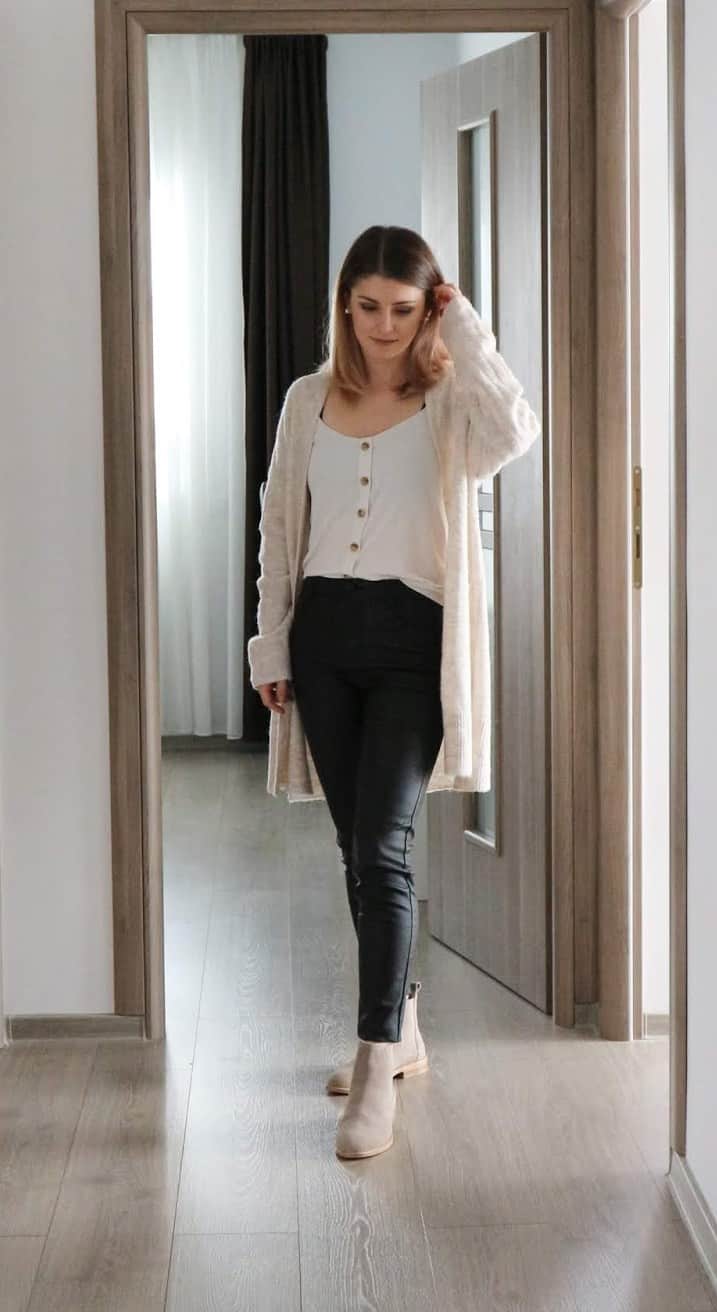 I hope you found a bit of inspiration for what to wear with black jeans this autumn/winter. Do let me know if you'd like me to share any other outfit ideas featuring a certain clothing item.
You might also like my Primark fashion videos for more outfit inspiration.
Do you like wearing black jeans?
What do you usually pair them with for this season?