This post may contain affiliate links, meaning I make a commission if you purchase through my links, at no extra cost to you. Disclosure here.
If you're looking for storage ideas or organization tips, you've come to the right place. I'm going to share with you today the best IKEA products under £20 (in my opinion) that will massively help you out with any storage and organization projects you have planned around the home.
Over the last few years we have purchased so many items from IKEA because we just love them so much. It is very much our style (aka simple), it is more affordable and quite versatile too. So I think we have a feel for what's been extra helpful for organizing, as well as what products we really rate.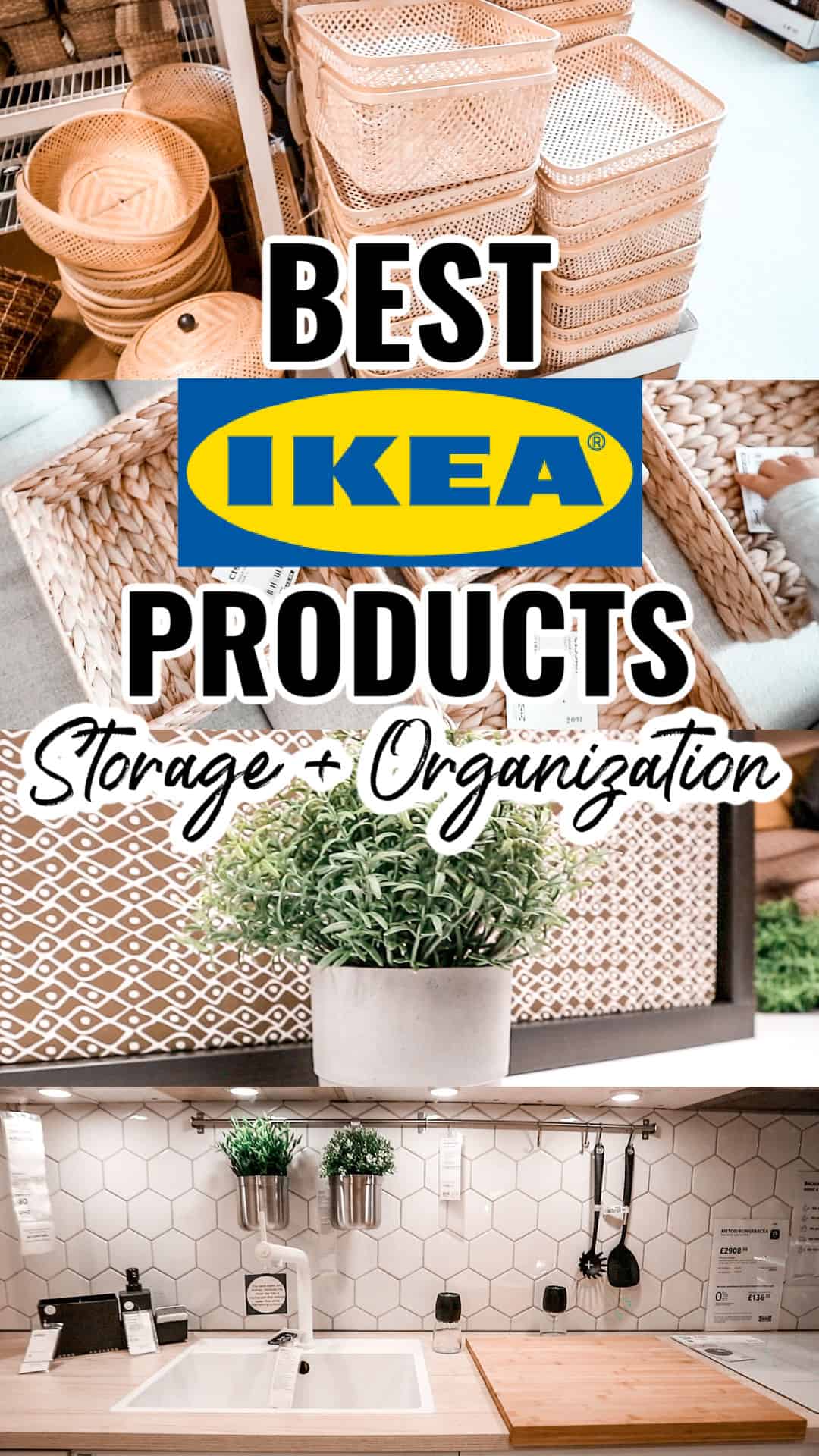 If you need more IKEA inspo, here are more products that we love:
Best Ikea Buys Under £20
1. VARIERA Storage Box
One of the items that I have used the most throughout the house for various organizing purposes: the VARIERA box. It is brilliant for so many things. It works for storing cleaning products under the sink, for bath toys, for bath products, for organizing kitchen cupboards etc.
They come in different sizes and colours and are just overall really helpful for keeping your home organized.
2. RISATORP Basket
The way I use this RISATORP basket is for storing potatoes and onions in my kitchen cupboards. I love this basket because it is quite airy, so it helps keeps veggies fresh for longer. And it looks really lovely as well. You can also find many uses for this one, but I will probably mainly use it in the kitchen.
3. CISSAN Napkin Holder
Fun fact, but I don't use the CISSAN napkin holder as an actual napkin holder – haha! I use it for organizing small bits (like snacks) in kitchen cupboards, organizing small toys (especially if you like to do Montessori activities with your child), as a tray on the coffee table etc.
This hyacinth basket is a great home decor piece as well, so a definite must-have on my list.
4. SKUBB Wardrobe Organizers
We use these organizers in my toddler's wardrobe and they are awesome for making a bit more vertical storage space for areas where you might need it. The SKUBB storage is also perfect for organizing their school clothes, for example, from Monday to Friday. You could put their school clothes or uniform in each compartment by day, so there is less of a fuss in the morning when they're getting dressed.
IKEA also have this SKUBB shoe organizer which might come in handy if you need extra hanging space. It could be used for so much more than just shoes (socks, accessories, gloves, baby grows etc).
5. SKUBB Drawer Organizers
Also from this range, we love using the SKUBB drawer organizers for keeping our chests of drawers organized. It looks much more neat when you've got things separated by category. So I will put socks in one, underwear in another, random small accessories, belts, anything like that. So handy!
6. KRALLIG Basket
This piece is more of a decor item, but you can actually use the KRALLIG Basket as a clever storage space for your throws or cushions. We have another similar basket in my son's room, where he can put his pyjamas in the morning (since he wears those more than once).
7. IKEA 365+ Glass Jar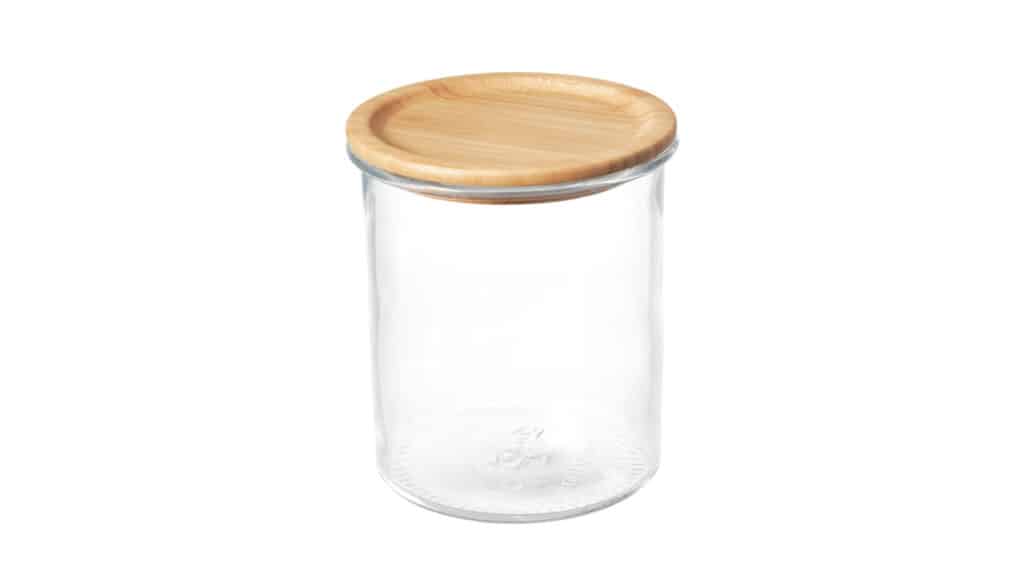 A great item for organizing your kitchen in this IKEA 365+ glass jar with a bamboo lid. It looks amazing and it will transform the way your kitchen cupboards or pantry looks. You can also use a label maker to label what's inside each jar.
8. IKEA 365+ Dry Food Container
Another good item for the kitchen is this IKEA 365+ dry food container. We have a few of these and keep things like flour, rice, cereals, pasta etc.
9. IKEA 365+ Food Container
I mainly use the IKEA 365+ food container for keeping leftovers in the fridge or for organizing food bits in the fridge. However, you can also use it in your cupboards or pantry as well. They have loads of different sizes and shapes for this one too.
10. FRYKEN Seagrass Boxes
These FRYKEN seagrass boxes are really awesome in the bathroom or on your makeup table. It's great for bobby pins, hair ties, scrunchies, cotton pads, any small bits that you need to organize in your bathroom.
11. BRANAS Basket
We use the BRANAS basket for organizing my toddler's toys. We have a Kallax unit and 8 of these baskets – brilliant to keep the playroom or living room looking tidy. And it's so easy to just chuck all the toys in these at the end of the day.
---
Those are my best IKEA products under £20 to help you with storage and organization ideas for all throughout the house. I hope you found these helpful!
What are some ways that you organize your home?