This post may contain affiliate links, meaning I make a commission if you purchase through my links, at no extra cost to you. Disclosure here.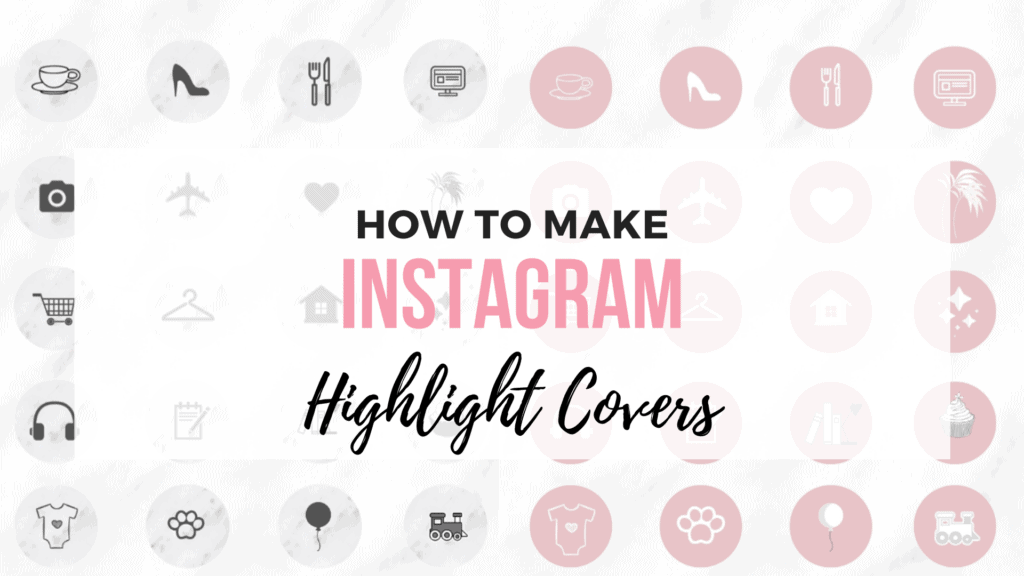 Ever look at those big Instagram accounts and wonder how they got those lovely stories highlight covers on their feed?
Well look no further.
Today I'm sharing with you how to make instagram stories highlight covers in the easiest way possible. And for free.
The nice thing about making them yourself is that you can fully customize them. You can pick your background colour, get different patterns, choose icons you need. Basically you get to make them your own.
Psst. I also have a few sets of my own that I'm sharing with you for free at the end of this post (I've got a marble one, a pink and a grey one).
Let's get started!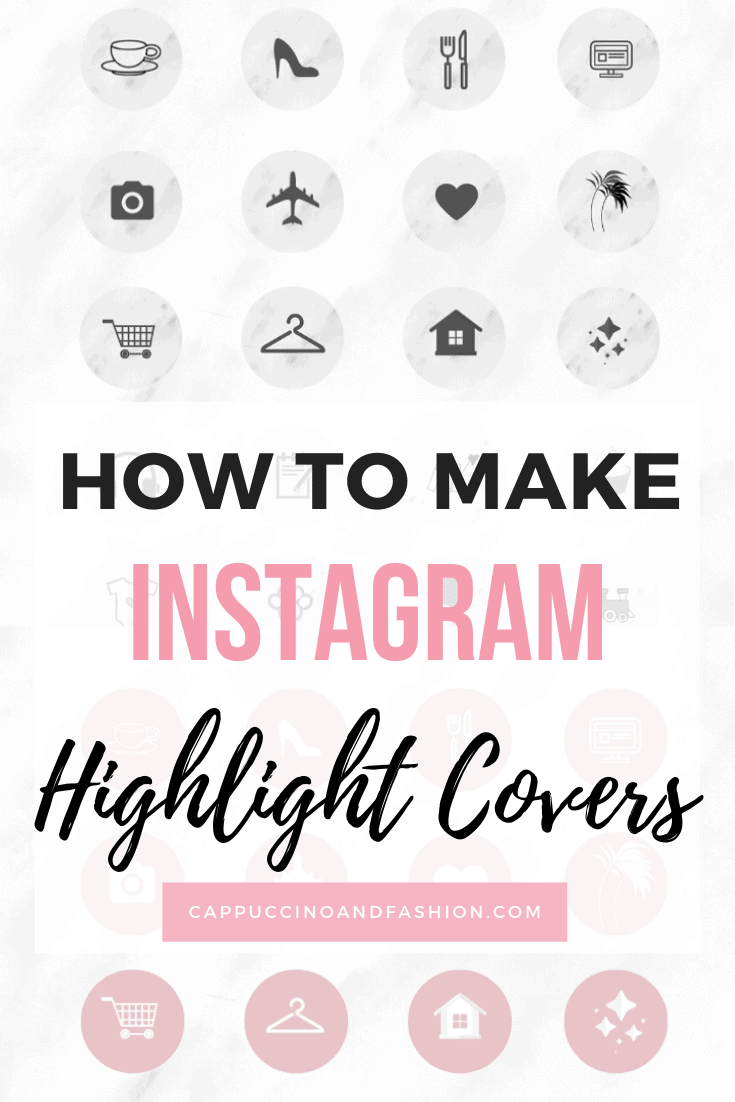 You can also download the Instagram Highlight Cover sets that I have created for you here:
1. LOG INTO CANVA
If you don't have a Canva account yet, get one now to start creating.
It's free and it offers so many design options.
2. OPEN A PORTRAIT-ORIENTATION CANVAS
Any canvas size will work for these highlight stories, but I recommend going with a portrait-orientation one.
I just pick the Pinterest Graphic one, because it's a good size for these.
3. CLICK ON THE WHITE CANVAS AND CHANGE THE COLOUR
This is going to be the background of your highlight covers.
You can either choose a colour from the colour pallete (hit that + button to get more colour options).
Or you can upload an image of your own for a different background (the Uploads tab in the left sidebar).
That's what I did for my marble highlight covers.
4. CHOOSE YOUR ICON
Go to the Elements tab on the left side of the screen.
Look through the icons they have there.
Or you can write a word in the search bar to see what pops up (here I searched for "cup").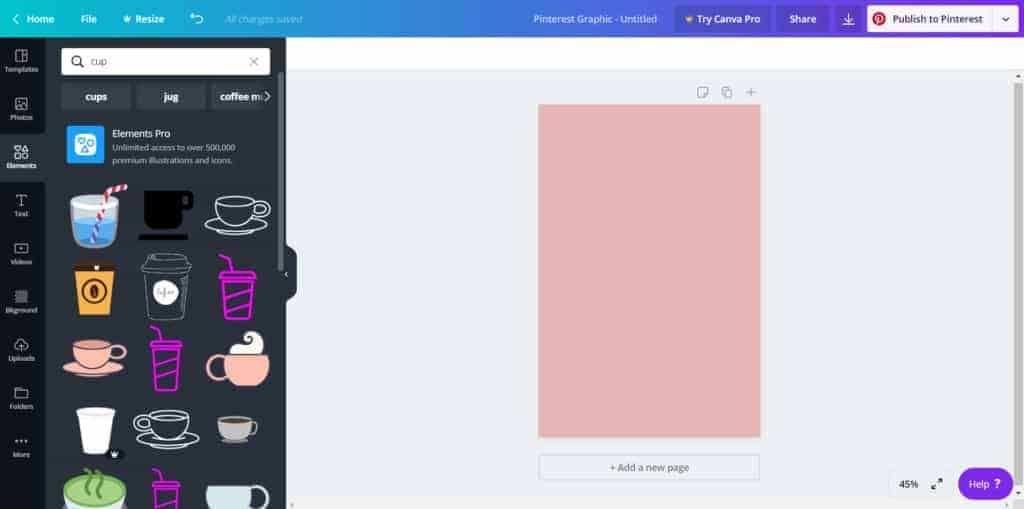 5. ADD IT TO CANVAS
Once you found your icon pick, drag it to the canvas or simply click on it.
You can then resize it by dragging its corners.
I recommend making it quite small, because that gives you more flexibility when you add it to Instagram.
6. CHANGE THE ICON COLOUR
You can change the colour to most icons. So feel free to experiment with these and see what you like best.
I usually go for either white or black.
7. SAVE AND REPEAT
Save your file.
Then you can simply click on the icon, hit delete and find another one to make a whole set of them.
And there you go.
You've got your own set of highlight covers.
If you want to know how to add them on your insta without spamming your stories, read this.
Posts you might find helpful: