This post may contain affiliate links, meaning I make a commission if you purchase through my links, at no extra cost to you. Disclosure here.
Primark has quickly become my favourite store since we moved to the UK. Who doesn't love a good Primark bargain find? These past few months I've been making New In Primark videos and I thought it might be a good idea to share them here as well for some extra inspiration.
If you're looking to see what's new in Primark for autumn this year, you're in the right place. I have a huge autumn haul for you, along with outfit ideas for these bargain pieces.
Need more ideas for 2021?
(Psst. You can find the prices for all of these items in the videos below.)
Checked Grey Jacket

Is it a shirt? Is it a coat? Who cares when it looks this cute and cosy. This checked grey jacket is probably my most worn purchase so far this autumn. It's so comfy to wear.
It's a bit longer in the back which makes it perfect for leggings as well. The best part? It has fleece pockets, so when you put your hands in your pockets you will feel nice and toasty.
It is quite oversized, so I got mine in a size down and it still is quite big. But that's part of its charm.
Floral Autumn Blouse
I fell in love with the pattern on this blouse. It's a different kind of floral than you would expect and I feel like it has an autumnal vibe to it. It has a peplum style at the bottom and I love pairing it with regular jeans, black jeans or white ones. This blouse is quite a versatile one really.
These lighter wash jeans are also from Primark, along with the basic leggings that you see in these posts. The leggings in Primark are super cheap (only £2,5) and they feel quite nice.
Dusty Pink Pinafore
This pinafore is so adorable. I got this in a size bigger because I didn't want it to be too tight, but rather a comfortable fit.
A pair of tights and ankle boots would look lovely with this. I paired it here with a white v-neck tee, but I think my grey ribbed top would pair nicely with this pinafore dress.
Ribbed Grey Bodysuit
An ultimate basic piece for fall/autumn. I think most bodysuits can be so flattering, especially if they're a v-neck style. This ribbed grey bodysuit is a really nice one to pair with jeans or maybe a pair of grey checked trousers.
It's nice to have pieces like this in your fall wardrobe because they're so great for layering.
Grey and cream sweater
Oh, the coziness! This grey and cream sweater / jumper is the ultimate comfy dream when it comes to the autumn/winter season. It has a bit of a higher neck, but it's not really a turtleneck.
It's a ribbed texture and it is so fluffy. This and some leggings make for the perfect mom outfit this autumn. I've been wearing this one quite a lot lately.
Grey hoodie
Along the lines of cozy – this grey hoodie is another number that's sure to keep you warm these days. It feels so soft and lovely. It looks way more expensive than it actually was. I paired it with these leggings that are also from Primark.
White v-neck sweater
This is another one of those basics that is so easy to style, especially if you're a mom like me. I think a white sweater and jeans is a perfect canvas for any accessories you like. For example, leopard print ankle boots (which I got in the video above) or a nice patterned scarf.
Red Plaid Shirt
A plaid shirt is probably one of the most popular items to wear in the fall. And for good reason. It looks so effortlessly chic and it goes great with some basic jeans. Love this style of outfit (obviously minus the cosy slippers – also Primark btw).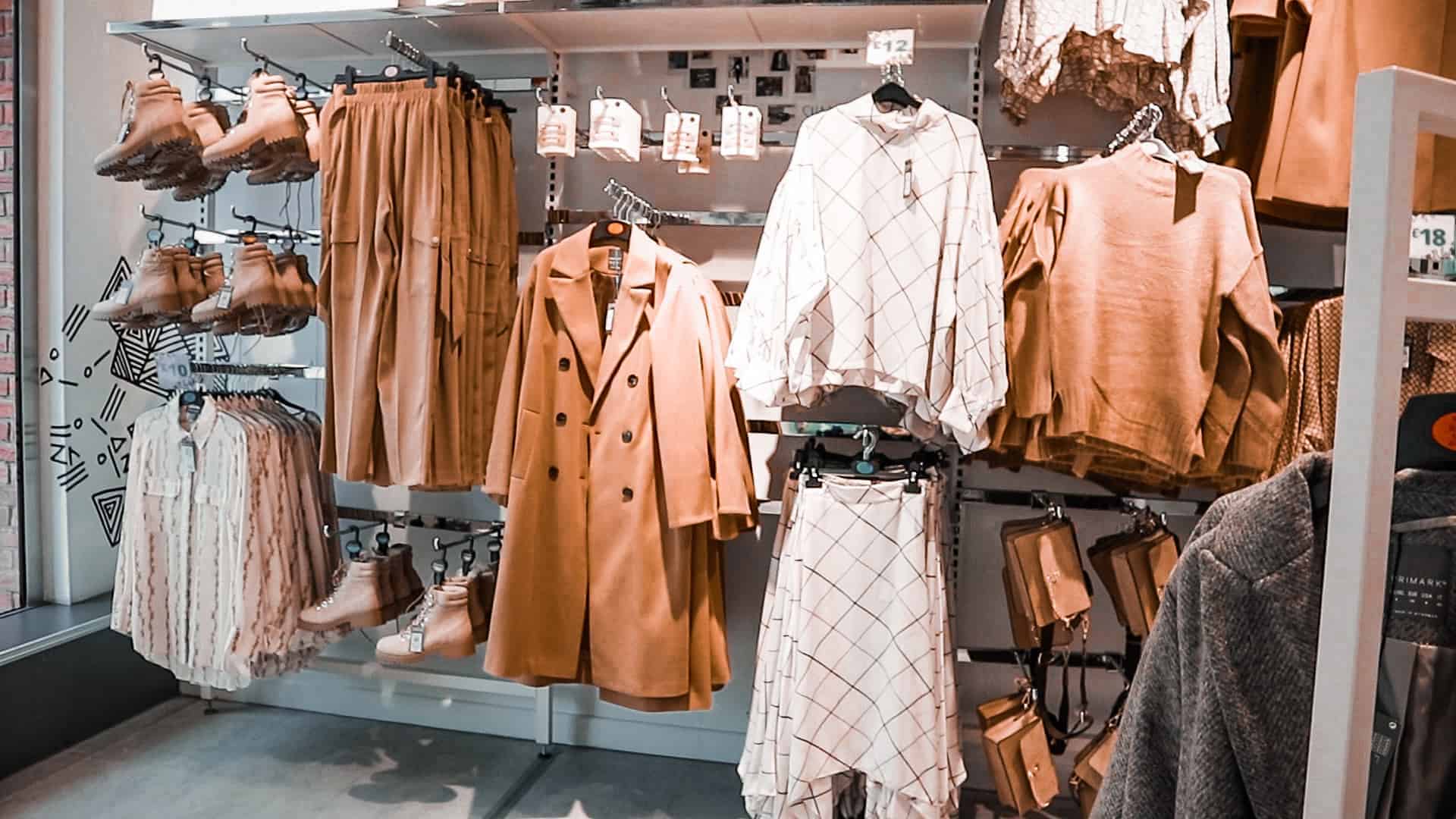 Feel free to check out what's new in Primark in September and October to see what other bits you can find in there. I also have more accessories to share in the haul videos.
I do hope you found some autumn outfit inspiration from this. What's your current favourite autumn trend at the moment? I'd love to know!
Have you popped into Primark lately? What nice bits did you find? Or what are you looking forward to get for yourself?
I hope you found this helpful and maybe got some style inspo. I post these kinds of outfits all the time on my Instagram, so make sure to follow if you want to be the first to see them 🙂