This post may contain affiliate links, meaning I make a commission if you purchase through my links, at no extra cost to you. Disclosure here.
Wondering how to create collages for LiketoKnow.It or RewardStyle? Let's dive into how you can easily make those gift guides or style guide collage images for your blog or for LTK.
In case you didn't know, LiketoKnow.It and Reward Style are pretty much the same thing. They have recently changed their name, so Reward Style and LiketoKnow.It have become simply LTK.
This is the app that a lot of influencers use to monetise their content through affiliate links.
Of course, this is just one program to monetise your Instagram or your blog through affiliate links, there are so many more out there. But LTK is a really good one because it has quite high commission rates compared to other platforms.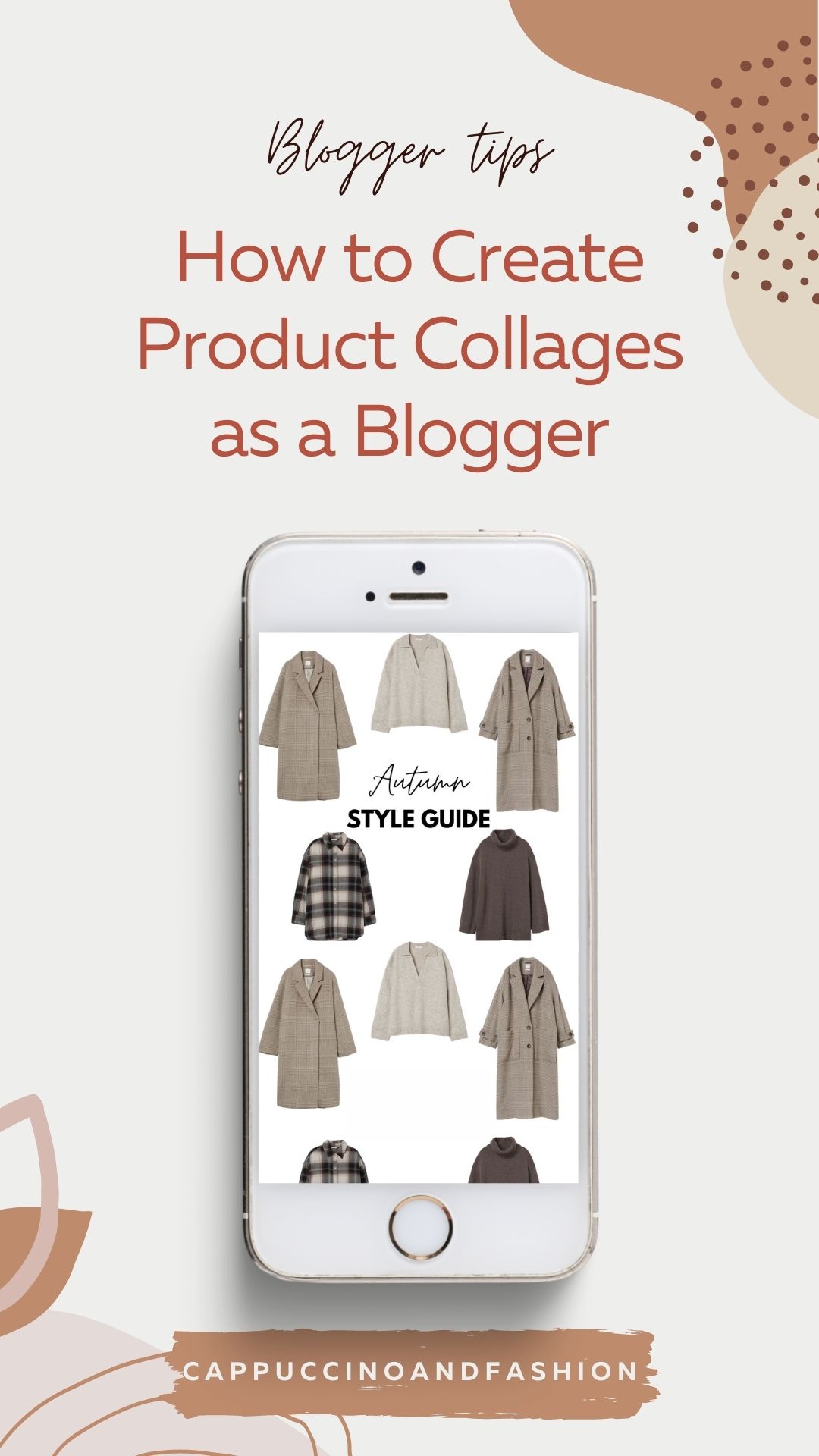 You might also want to have a look at these posts on how to get accepted to Reward Style or LiketoKnow.It, because it's quite a rigorous process to get accepted into the program. And if you're already on LTK, then I've also done a post on how to use the LiketoKnow.It app, how to get the links and the widgets in order to increase your revenue.
How do bloggers make collages?
Bloggers use apps such as Canva or PicMonkey to create those collages for their blogs, Pinterest, for guide guides or style guides. This easy tutorial will guide you through the process of creating product collages for your blog.
Feel free to watch this video here or to read the step by step tutorial below.
How do you make a collage for rewardStyle or LiketoKnow.it?
If you need help to create collage pictures of items for gift guides, collage images for Pinterest, for your blog, for Instagram or any other platform you need them for, then here is the step by step process on how to easily create them.
Step 1: Decide what products to include
The first thing that you're going to need to do is decide on what products you're going to include in this collage.
If you're doing a gift guide or a style inspiration guide, you can just go onto the website where the items that you want to promote are.
For this example, I'm going to just pick a few items from the H&M website.
Step 2: Take screenshots of the products
What I'm going to do is open up the page of the product that I want to share and I'm going to take screenshots of all the items that I'm going to include in my collage.
If you are on a Mac like me, then you can press Shift+Command+4 and then you will see this target instead of the arrow pointer. You can then select what part of the screen you want to screenshot.
Then the screenshot will be saved to your computer automatically.
It's usually saved to my Desktop, but I think it depends on where you have that set up to save screenshots.
Alternatively, you can also use Shift+Command+3 and that will take a screenshot of your entire screen. But again, if you use Shift+Command+4, it will allow you to pick the part of the screen that you want to screenshot.
Step 3: Create blank design in Canva
Now that I've got a few product screenshots saved to my computer, I'm just going to go into Canva.
In Canva, I will start by creating my design. Depending on what platform you are creating this collage for, you can obviously pick the size of the canvas.
If you just want to create it for Instagram story, you can go for the Instagram story size. If you want an Instagram post, then you can just select a square canvas.
If you want to post this collage on the LiketoKnow.It app (or LTK), then the Instagram post size is a really good one to go for, because you can't post the size of an instagram story on LiketoKnow.It, you need a smaller portrait one or a square.
For this example, I'm going for a typical Instagram post square size.
Step 4: Upload the product screenshots to Canva
Now that we are in Canva, what I do is I go to Uploads and here I'm going to Upload Media and select from my computer the screenshots that I just took of the products for the collage image.
Now I'm going to click on one of the items and it will appear here on my canvas.
I'm just going to resize it to fit how I want it.
Step 5: Remove the background of product images
One thing that really helps in collages like this is to remove the background of this image.
It makes the collage look much more cohesive and it just looks nicer and more professionally-looking.
Here is a full step by step tutorial on how to remove background from an image in Canva, in case you need more tips on this step.
I just click on the image, go to Edit Image and then select Background Remover.
For this background remover feature, you do need to have a Canva Pro account, which is quite a small monthly fee.
I do have a Canva Pro account myself, because I use it a lot in my business for so many different designs and projects.
Removing the background of an image is super easy with this tool.
As you can see, the background of the image has been removed and this tool does a really good job at removing the background perfectly.
Next let's add another image. I'm just going to do the same thing for each product, remove the background of each image and then resize them to fit the canvas.
Step 6: Arrange products on canvas
Now that I've added all of my items, I will go ahead and try to arrange them in a neat way.
I try to make the collage look a bit more aesthetically pleasing, so I try to make it a bit symmetric or just arrange all the products in a neat way.
Now that the style guide looks the way I want it to look, I can move on to the next step.
As you can see, it looks so much better with the background removed. I think that's a really important step when you're creating collages like this.
Step 7: Add text, if needed
Next you can add text on your collage, if needed.
Simply click on Text in the left tab menu. For this collage image, I'm going to say "Autumn Style Guide".
Pick the fonts you want to use for this text. Canva also has so many cool fonts for you to use, so it's a really good app to create things like this.
There you go, there's a really quick and easy collage that I just made in a few minutes
Now that your collage image is done, you can post it on the LiketoKnow.It app or on your blog.
You will then also add the links to each of the products in the collage within your blog post or in the LTK app.
This is a really good way to promote more products, create more content and just get more commissions from your affiliate sales.
Now you just go to Download and Save the collage to your computer. And that's how to create collages as a blogger.
Can you use screenshots of products on your blog?
Yes, it's generally fine to use screenshots of products in gift guide images like this. Make sure to always credit where you got the product images from and provide links to those products within your blog post.
Brands or small businesses actually pay bloggers to get included in gift guides or style guides like this, so it is obviously in their interest to be featured in blog posts. It is generally ok for you to use screenshots of products on your blog, as long as you give credit and provide links to the products.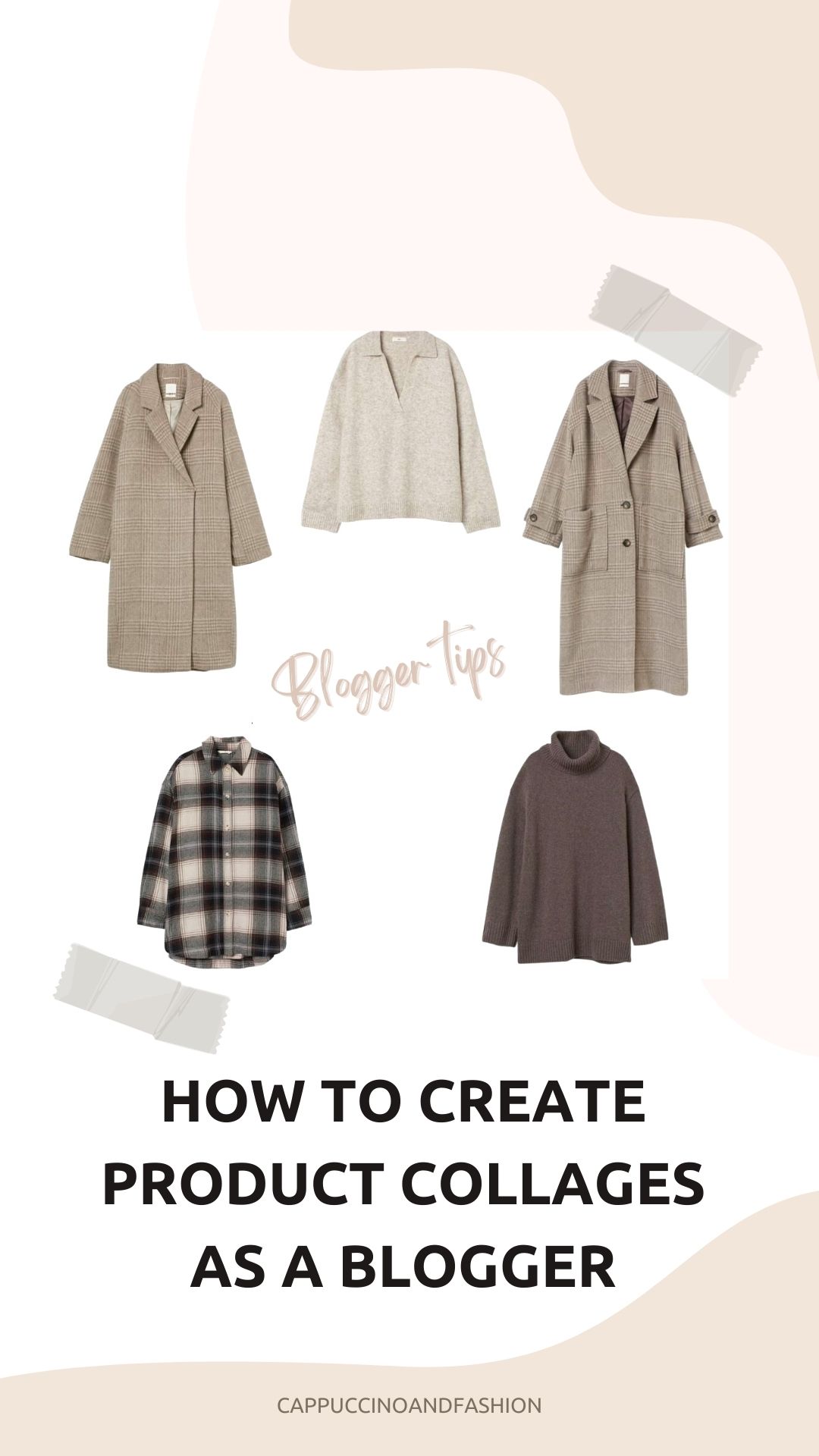 I hope you found this tutorial helpful if you needed to know how to create collages for LiketoKnow.It, LTK, your blog or Pinterest.